Extra Help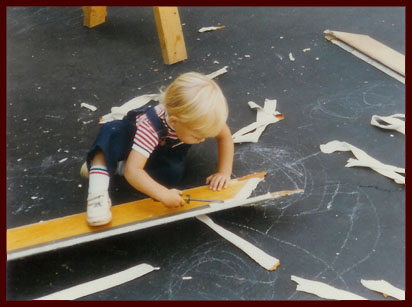 There have been years in which Schaedle Pipe Organ Services was  overwhelmingly busy
with repairs and rebuilding.  Here we see Mr. Schaedle's son, Justin, in the 1980's helping
with the removal of old leather and glue from parts of a wind reservoir that
was being releathered.
---
Protect Your Pipe Organ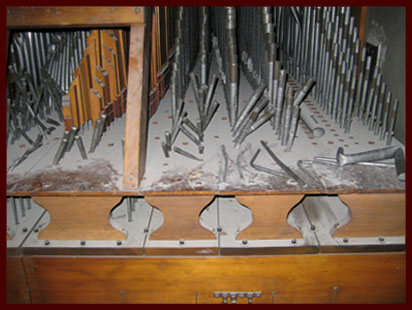 Pipe organs contain many delicate parts and pipes.  Care should be taken to avoid costly
damage that could have been prevented.  Here we see the interior of a pipe chamber that was
visited by vandals.  Wherever possible, the chambers should be locked.  Even the slightest
mishandling of certain pipes can result in thousands of dollars of damage.